services list
Restoration
Repair, restore and enhance your damaged photos and bring your memories back to life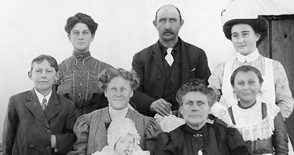 Photographs record the memories of precious moments and loved ones, but with time they become faded or may even be damaged.
We bring those precious pictures back to life again.
We can repair or enhance damaged photographs, remove blemishes, colourise and tint old black and white photos.
We can also work on new photos to get rid of red eyes, blemishes and much more.
Your restored photographs are archived as digital files on our system for a minimum of 6 months after which time they may be deleted.
We offer your restored work archived to a CD for only £2.50.
Every restoration job includes a Free 7"x5" print
Please Download our Restoration packages price list.