ALL ideas list
services list
FAIRIES
Turn your precious little girls into beautiful, adorable fairy princesses.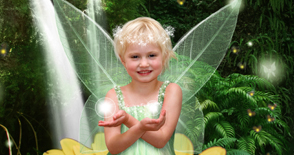 We will take your little princesses on journeys through mystical wonderlands. Let your little girl express the beauty inside through a wide variety of colours and settings, from sitting elegantly on the moon to floating over clouds. With a sprinkle of fairy-dust, Our magical transformations will take kids into a fairy dream world.
Available in 16 enchanting fantasy themes.
Please Download our price list.