ALL ideas list
services list
COMIC ART
Lead your own comic book adventure with Comic Art!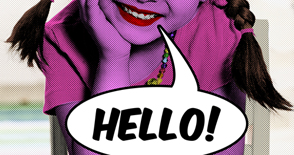 Add attitude to your photos by rendering them into Comic Art pictures! Add personalized text bubbles and make your walls into a storyboard. Bring the colour, vibrancy and excitement of comic books to your photos.
Available as a plain comic art piece without speech bubbles or with speech: the choice is yours!
Please Download our price list.