ALL ideas list
services list
WATERCOLOUR
A Vintage Watercolour painting is an object of timeless beauty.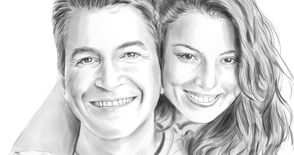 Simple as watercolour paintings may look, they can be very accomplished in their nuances, capturing fleeting emotions from a moment and delicately recreating them on paper. Our artists take their cue from eighteenth and nineteenth century artists in creating a digitally hand-painted watercolour painting from your photos. Add a personal touch to your walls with a beautiful, unique watercolour painting.
Please Download our price list.